Regular price
Sale price
$1.95 USD
Unit price
per
Sale
Sold out
Hand-picked options for clipping on tools, keys, water bottles, or other items onto your pack.  Available in both plastic and stainless steel (locking) for a variety of applications.
View full details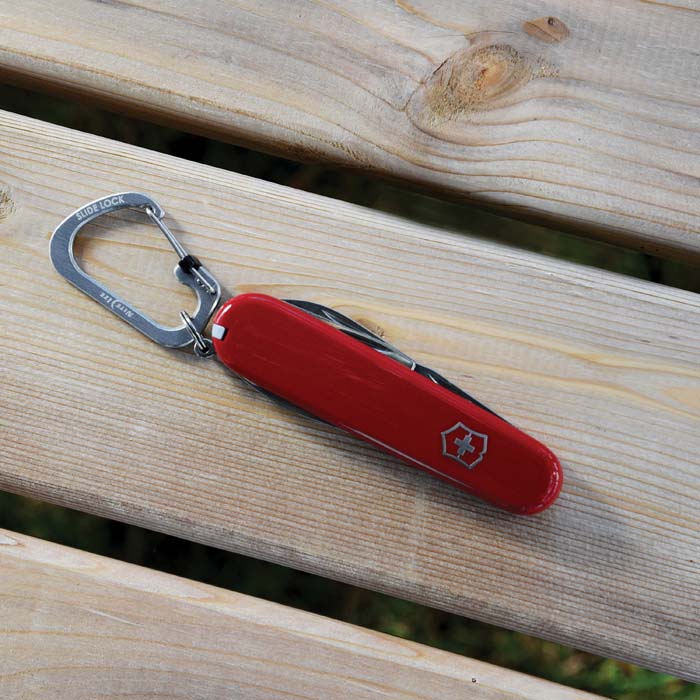 SPECIFICATIONS
S-Biner (Plastic): 2" x 1" x 0.25"
Locking S-Biner (Stainless): 2" x 1" x 0.3"
Locking Carabiner (Stainless): 2.5" x 1.5" x 0.5"
FEATURES
- S-Biners are designed with dual gates to allow you to clip one side to the pack and the other to the tool.
- Carabiners work best for heavier objects like water bottles, or when used to clip tools onto wider webbing loops and belts.
- Stainless Steel or Plastic construction good in both fresh and salt water
- Stainless Steel options are equipped with gate locks.
- NOT FOR CLIMBING
Have a Question? We're happy to help :)